Reinventing Elvis
The '68 Comeback Special
Documentary & Book (authorized by Steve Binder)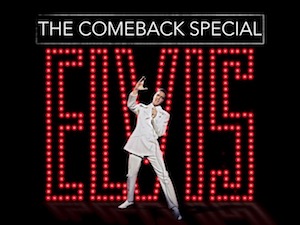 Elvis Comeback Special director and producer, Steve Binder has a long term friendship and partnership with Spencer and Meteor 17.
Steve and Spencer have put together the definitive best selling, table top book on Binder's producing and directing the Special and all activities that led up to, were part of and which happened, as a result of the landmark television event. The film is Steve's vision.
Elvis was the messenger and this Special was the platform.

Reinventing Elvis: The Comeback, is a cinematic narrative, in documentary form, which delves into the behind-the-scenes drama that loomed over the iconic Elvis NBC Comeback Special that catapulted Presley back into people's homes and hearts. It is produced by Spencer, following his production of the acclaimed American Pie film entitled THE DAY THE MUSIC DIED, in partnership with Viacom and Paramount+.
This feature documentary is a unique blend of past and present, told through the Special's director/producer, Steve Binder's lens, via avant-garde filmmaking which transcends the genre.
Proffer and Binder are certain that the film will help to raise the bar in narrative feature documentary films.
The team is bringing the book to life in the Binder Authorized Documentary, on the heels of Baz Luhrmann's definitive and highly successful Elvis movie featuring Tom Hanks as Presley manager, Colonel Tom Parker and Academy Award nominated actor Austin Butler, as Elvis Presley. /
A unique blend of past and present, told through an avant-garde filmmaking style, Reinventing Elvis will transcend the genre.
By the end of our film, audiences will see how the influence of Elvis continues to resonate and how a 53 year-old television event changed the course of music, pop-culture forever. It will center on the making of the Special and Binder's role as director/producer, teaming up with Elvis in a true buddy story, that helped inform the course of pop music history.
The original Elvis Special was the anchor for the 2019 NBC telecast where the Ken Ehrlich production paid homage to the music from the highly watched and lauded show. It was hosted by Blake Shelton. John Legend, Ed Sheeran, Post Malone, Jennifer Lopez, Darius Rucker and others performed their own, unique versions of classic Elvis songs from the Binder directed Special.
Reinventing Elvis will highlight Steve's interface with Elvis on the production process to accomplish an evergreen and game changer result. The documentary will also showcase many new filming innovations, such as capturing an artist performing music unplugged as well as the first use of handheld cameras to film music performance, all pioneered by Binder. We are using the title to show viewers that Binder teamed with Elvis to overcome the objections and obstacles of Elvis manager, Col. Tom Parker who challenged every idea Steve had which Elvis supported.
The story will be even further revealed in our film which is in post production now. The assassination of both Dr. Martin Luther King and Robert Kennedy within months of each other in 1968, sent shock waves around the world. Elvis was from Memphis where Dr. MLK was killed which made the tragedy ever more personal. From Binder's unique lens and knowledge, having gotten super close to Elvis, Binder knew Presley was feeling super despondent and talked to Steve for hours about the effect that the assassination(s) had on him, especially King's. Against Parker's wishes, Binder, got his musical director, Earl Brown, to write a custom song for Elvis to sing that spoke directly to impart the message of hope they both wanted to put forward to the world in that time of grief. The iconic "IF I CAN DREAM" is that song.
Binder has The most unique and informed perspective on how this landmark show was made and the events which transpired during production. Elvis bravely stood up and supported Steve in order to have the Special completed and broadcast. The success of this Comeback show propelled the course of Elvis' life and career to the next level.
Throughout his impressive career, with great confidence and persistence, Binder pushed the barriers of race on television, fighting for equality and the dropping restrictions on what could and could not be shown on television.
All of these activities are highlighted in the book and are key components and the foundation of the documentary. Binder describes what is, in effect, the tale of Elvis' life's journey through his lens, Elvis' music and his experiences. At the end of the show, viewers around the world were made to feel that they know Elvis as a person as well as a spectacular entertainer.
Steve said, "This could be the end of your career. But then again, it just might be the shot in the arm that's so clearly needed." It was! Elvis was thrilled to have an opportunity to once again show everyone what he was truly capable of doing.
"I love it," Elvis replied. "Let's do it." And so, they do.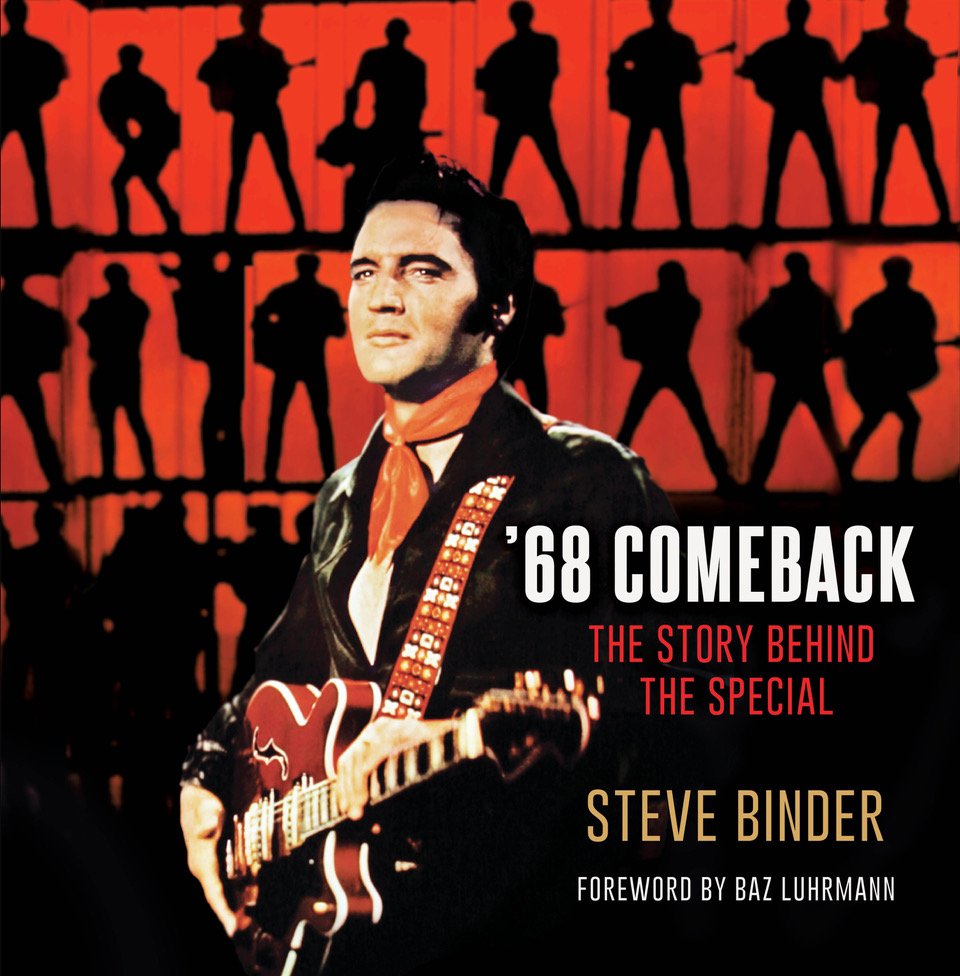 Elvis, perhaps for the first time ever, defies the Colonel, informing him that he's rejecting his idea for a Christmas and is embracing Binder's. Parker is not happy and, throughout pre- production and rehearsals, Elvis is constantly pulled in one direction by the Colonel and in another by Binder.
It is the Past vs. Future. Crass Commercialism vs. Artistic Integrity.
This never before told perspective will be at the heart of the documentary. The film will enlighten and inform Elvis fans throughout the world with a behind the scenes look at this seminal moment of pop music media history.
In August, 2018, Spencer teamed up with Fathom Events to produce the highly successful exhibition of the original, Steve Binder directed NBC Special. It played on 2382 movie screens, 32 territories around the world. 227,450 tickets were sold. 2 nights. This two night presentation was the Top Performing Music Event in theaters for the entire 2018 year, worldwide.
The 12×12, fully authorized Binder Comeback book was released to the public at large via Readerlink, the leading book supplier to Walmart, Costco and Target accounts as well as other major retail outlets via its' Thunder Bay Press wholly owned publishing imprint. It id already a best seller, hopefully headed to hundreds and thousands of units sold around the world.
Thunder Bay Press is the imprint for the Elvis Binder Comeback Special book, in association with Proffer's Meteor 17 book company.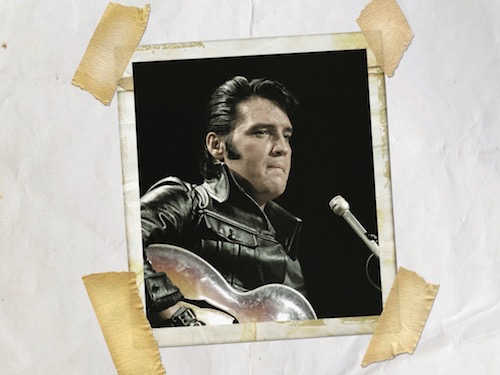 TB engages its readers in new and innovative ways thus Binder and Proffer selected this company to release and promote this evergreen title. From licensed craft and activity titles such as global brands Harry Potter, Friends, Disney and Marvel, to gardening, fitness and cookbooks, Thunder Bay Press continues to deliver unique and engaging titles every season. Their most recent release, The Beatles Illustrated Lyrics, sold nearly 30K copies in Fall 2021, finishing the year #3 on the Bookscan music category best sellers list.
A spoken word version of the book via Amazon's Audible division, will also follow in 2023, to coincide with our documentary film's release. The audio book contains actual excerpts from the Special, woven in with actor/musician Dennis Quaid, reading Binder's words plus unique interviews with Elvis himself speaking about his career. All of which will tie into Binder's documentary and Baz's WB film
M17 long time art director, Hugh Syme, designed the stunning look and feel of the 192 page collector's item book which includes commentaries, interviews and never before seen memorabilia presented to Binder by both Elvis and Colonel Tom Parker.  
Grammy winning book manufacturing enterprise, Integrated Communications, widely known for producing high quality limited edition collections for major music artists and companies (Paul McCartney, Bob Dylan, John Lennon, Universal Music Enterprises, Concord Music Group, and Warner Music Group), worked closely with Proffer, Binder and Syme for nearly 3 years, in organizing the design of the book as well.
Here is an interview with Steve Binder in Rolling Stone magazine which also embeds 3 minutes of the Proffer produced mini documentary of Priscilla Presley and Steve Binder visiting the site of the NBC Studios speaking about Elvis and the making of the Special.
The full 20 minute piece was seen on 2382 theater screens around the world, as part of the global Fathom theatrical event. It will be made available to consumers at large.
The following link is to another high profile article from Rolling Stone Magazine, highlighting the relevance to audiences today and the importance to Elvis' career of this iconic Comeback TV special, directed and produced by Binder.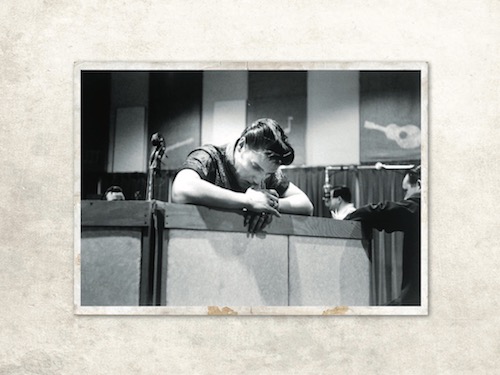 Copyright Meteor 17, an operating unit of Morling Manor Music Corporation. All rights reserved.